In 2022, the Pharmacy Technician Certification Board (PTCB) and McKinley Advisors (McKinley) entered the fourth year of a collaborative partnership designed to increase awareness and drive enrollment in PTCB's Assessment-Based Certificates (ABCs) and the Advanced Certified Pharmacy Technician (CPhT-Adv) credential.
Challenge
The Pharmacy Technician Certification Board (PTCB) advances medication safety by credentialing technicians who are qualified to support pharmacists and patient care teams in all practice settings. Their mission is to set the standard for the credentialing of pharmacy technicians that improves patient care and safety.

PTCB partnered with McKinley to create a marketing and implementation plan for their credentialing campaigns to drive new enrollments and increase awareness of their offerings. In addition to marketing existing certificates, PTCB planned to launch two more credentials in 2022 and wanted to increase the number of enrollments.

Solution
McKinley oversaw a unified marketing strategy to increase awareness of and enrollment in all existing certificate programs, as well as the CPhT-Adv credential. McKinley worked collaboratively with PTCB to develop marketing plans for the launch(es) of two new certificate programs that rolled out in 2022.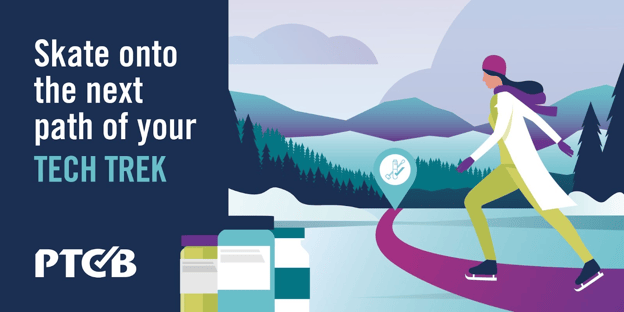 The teams developed the Tech Trek Navigator campaign to illustrate how PTCB could support technicians on their professional development journey. The strategy included identifying appropriate audiences, overarching themes, appropriate communication vehicles and media, and messaging guidance. The Tech Trek campaign focused on influencer marketing and highlighted the success stories of ambassadors who had received the credentials and certifications.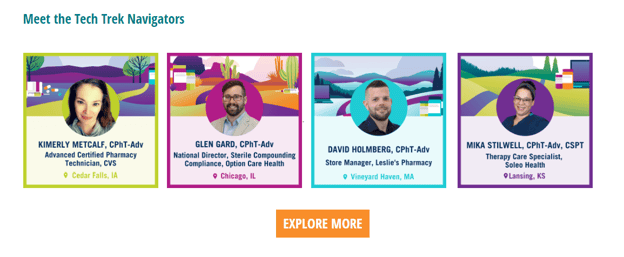 The ambassadors, called Tech Trek Navigators, shared their career goals, advice for other technicians, fun facts about themselves, the certifications they received and how their PTCB certifications helped them on their professional development journey.

The campaign included social media advertisements that were aligned with the Tech Trek Navigator theme. They targeted the audience PTCB wanted to increase awareness among and demonstrated the different PTCB offerings.
Outcome
The Tech Trek Navigator campaign used the power of storytelling to highlight the importance of their credentials and certifications. PTCB has used elements from the campaign in all forms of their marketing and it led to 1,250 enrollments in existing certificate programs and CPhT-Adv credentials as well as an increase in digital engagement.

The Tech Trek Navigator campaign was featured in the Association Forum article, "Five Steps to Develop and Grow Your Influencer Marketing Program," which explains how to build and execute an influencer marketing campaign.

Connect with an expert at McKinley Advisors to learn how a marketing campaign can transform your association.
"Promoting credentials can be pretty dry, and takes a big commitment from our audience. There are many steps involved to earn our credentials, some of which include completing further education and years of on-the-job experience. We wanted to find a way to highlight individual stories that would both inspire our audience and provide examples of how to move forward in the process."
Senior Director of Marketing and Communications, PTCB